IIMSAM'S "PRO BONO" ENVOYS/ADVISERS/
"INTER ALIA"
Dr. Raúl Benítez-Alías.
IMSAM'S Senior Legal Adviser-Counsel and Ambassador/Envoy of the Secretary-General to (Mercosur Member States & Observer States/Entities.) Brief Bio: Dr. Raúl Benítez-Alías is an expert on international affairs, business negotiations and an e-business consultant. For more than 20 years he has been trained and worked within the United Nations system on International Affairs on issues related to Justice and Development and International Education.From 1997 to 2002 (based in Buenos Aires), Dr. Raúl Benítez-Alías has worked with the Council of Great Lakes Governors-Trade Office (U.S.A.) offering services and representing companies from all member-states, in Argentina, Brazil and Chile (www.cglg.org). Currently, he is associated with ABC-ON, a company dealing with e-business solutions for local and foreign clients
Hon. H.E. Sheikh Hazim Al Juboori
Senior. Ambassador Extraordinaire/Special Envoy of the Secretary General to (Iraq) (Libya)
IIMSAM's Amb. Sheikh Hazim Al-Juboori, is well known throughout Iraq and the Middle East for his philanthropic endeavors and constant support to all kinds of charities. Sheikh Hazim is very enthusiastic to be at the forefront in the fighting of Malnutrition in the world through IIMSAM. He is committed to devote all his efforts to the work of IIMSAM throughout the world with the help of his wide network of contacts and government affiliations. Sheikh Hazim is a businessman, Chairman and owner of Al-Juboori Group Limited.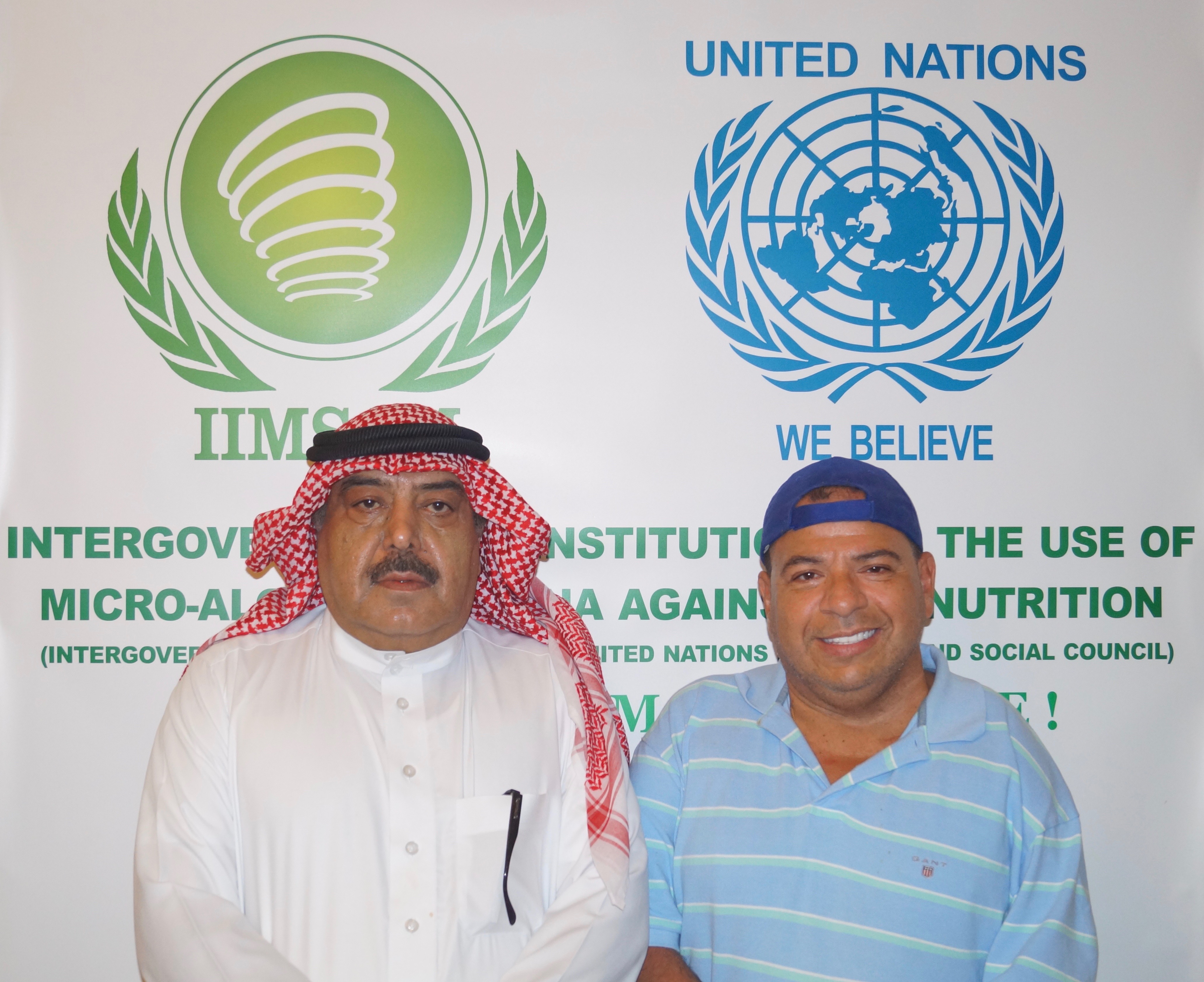 H.E. Sheikh Dr. Mohammed Saleh Al Dhahry (KSA). Senior Goodwill Ambassador. Chairman-CEO-Founder Al Dhahry Group of Companies. KSA.
IIMSAM'S Senior Adviser- of the Secretary-General.
MR. ANIS Chtioui
Brief Bio: Fundraising, Sales, Marketing, Customer Relations, Consulting, Trading, Business Planning, English, Arabic, French, Retail Banking ,Wealth Management, Portfolio Management, Credit Analysis, Customer Service, Loans, Credit Cards, Fraud Detection, Problem Solving, SME Banking, Teamwork.
IIMSAM'S Special-Adviser-Envoy of the Secretary-General of IIMSAM Dr. Amal Hosny Hassan Soliman Rezk. (Picture shows Dr. Amal with Ambassador of Egypt to the United Nations H.E. Mr. Mohamed Fathi Ahmed Edrees
Brief-Bio: Dr. Amaal Resk founder of global beauty competition MS. ECO-INT'L. Which is established by " let us care about the planets enterprise " represented by Dr Amal Hosny Hassan Soliman Rezk under serial no. 10411 dated on 5/9/2015  with a view to promoting eco-tourism and cultural tourism and The main objective of thecompetition is to select the best eco-queen on the international level for ecotourism around the world, and to Promote the principle of the safety of our planet will not only be for the environment, but also culturally, through the exchange of cultures between queens by selecting the best special offers on how to promote public tourism, ecotourism, especially at the international level, and to show the public how to use it. The participants in the environmental beauty competition meet together and exchange projects, ideas and environmental goals..
H.E. Mr. Jaber A. Al Behandy


Goodwill Ambassador – Liaison to the Private-Public Sectors – UAE
Mr. Tariq Al Behandy
Special (Pro Bono) Advisor to the SG on Institutional Development, Special-Events, Advocacy, & Media – UAE
International-Businessman – Mr. Tariq AlBehandy serves as Special (Pro Bono) Advisor to the IIMSAM Secretary-General on Institutional Development-Special-Events – Advocacy – Media – He is also an Adjunct-Coordinator in branding the IIMSAM name in the UAE. As well as liaison to the private and public sectors – Strategic-Partnerships in support of the United Nations Sustainable Goal#17 (Partnerships for the Goals.) To enhance the IIMSAM Mandate and assure its sustainability of its Humanitarian Field Programmes and Initiatives globally.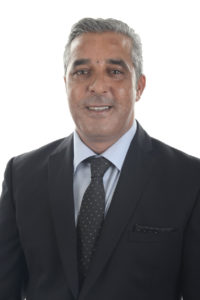 H.E. MR. MOHAMED RIDHA DARDOURI (MALTA)
IIMSAM's Goodwill Ambassador – Iconic Maltese Football Legend.
Bio coming soon.
 H.E. Mr. Kunwar Vikrant Sandal.
Senior-Ambassador at Large.Spirulina Cultivation and Scientific Research Pundit.
H.E. Ambassador Mr. Kunwar Vikrant Sandal is a Social Entrepreneur and a Diplomat. He is an Oxford University Alumnus (Hertford 2008), where he read for Social Entrepreneurship, prior to which he attained an Honor's degree in Engineering from Coventry University.  
 H.E. Mr. Rami Al Attar Senior-Ambassador At Large/Sp.Ad-Hoc- Humanitarian-Mission(s) under the discretion of the Secretary General for the Institutional Development of IIMSAM.
Bio Coming Soon
H.E. Mrs. Wafa Bin Khalifa (KSA)
 Bio coming soon.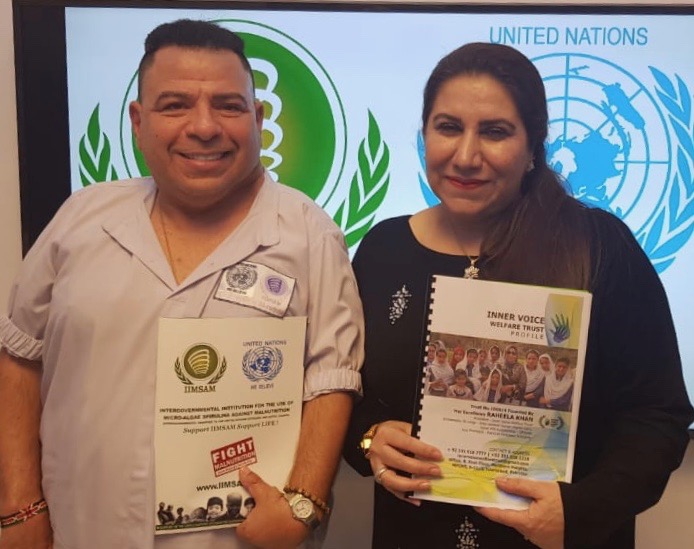 H.E. Mrs. Raheela Khan (Pakistan)
IIMSAM's Goodwill Ambassador & Prolific Humanitarian (AKA) "The Mother Theresa of the Kashmir"  "You do not suddenly become a HUMANITARIAN, you are born a HUMANITRIAN. I realized i was one at the age of 12. Back then my first act was sponsoring food ration and child education for 2 families from of my pocket money. Today I support several schools in the under privileged areas of Azaad Jammu Kashmir through the INNER VOICE EDUCATION programme and frequently distribute food rations in the refugee camps." R.K.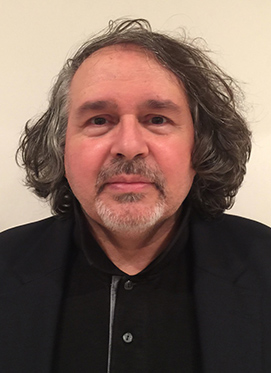 H.E. Mr. Thierry Morano Foures (France)
IIMSAM Goodwill Ambassador/Advocate.
Founder, CEO Tune 2 Pay and other companies based  throughout  some selected Francophone Countries.The 29 countries are, in alphabetical order: Belgium, Benin, Burkina Faso, Burundi, Cameroon, Canada, Chad, the Ivory Coast, the Democratic Republic of the Congo, Djibouti, Equatorial Guinea, France, Haiti, Luxembourg, Madagascar, Mali, Monaco, Niger, Rwanda, Senegal, Seychelles, Switzerland, Togo and Vanuatu. The following is a list of sovereign states and territories where French is an official or de facto language.
 H.E. Mr. S. Agrawal Goodwill Ambassador
Brief Bio: Euromax Capital Founder & Chairman with 40 years' top level experience Participated in M&A transactions valued in excess of $30bn particularly in the telecom, steel, oil and gas and mining sectors and has advised on equity & other financings in excess of $10bn in infrastructure, engineering, metals, media, textiles, aviation, mining, hospitality etc. in India, Africa and Europe including for Indian & global majors.Group is engaged in businesses of manufacturing units for premier global 'cutting edge niche technology' from leading companies across the globe , Commodities trading , Mining, Solar generation, Media , entertainment etc. Had developed Strategic partnership with China   Centre for International Economic Exchanges (CCIEE) Pioneered LNG in India in 1995.
 Eng. H.E. Mr. Kawa Aban
Official-Ambassador – Resident-Representative in Kurdistan,Iraq.
Brief bio: Master in Civil/Surveying  Engineering Aksaray University – Turkey, Aksaray GPS, Photogrammetry, Remote Sensing, Planning, Highway, General Surveying, GIS, Control Points, Statistics, Transportations, Geodesy, Mapping. Bachelor in Civil/Surveying  Engineering-Salahadin University – Iraq , Kurdistan-Erbil GPS, General Manager of World Group of Companies, Kurdistan-Iraq. Community of GPS  Duhok – Kurdistan ,Iraq Photogrammetry, Remote Sensing, City Planning, Highway, General Surveying, GIS, Control Points, Statistics, Geodesy, Mapping.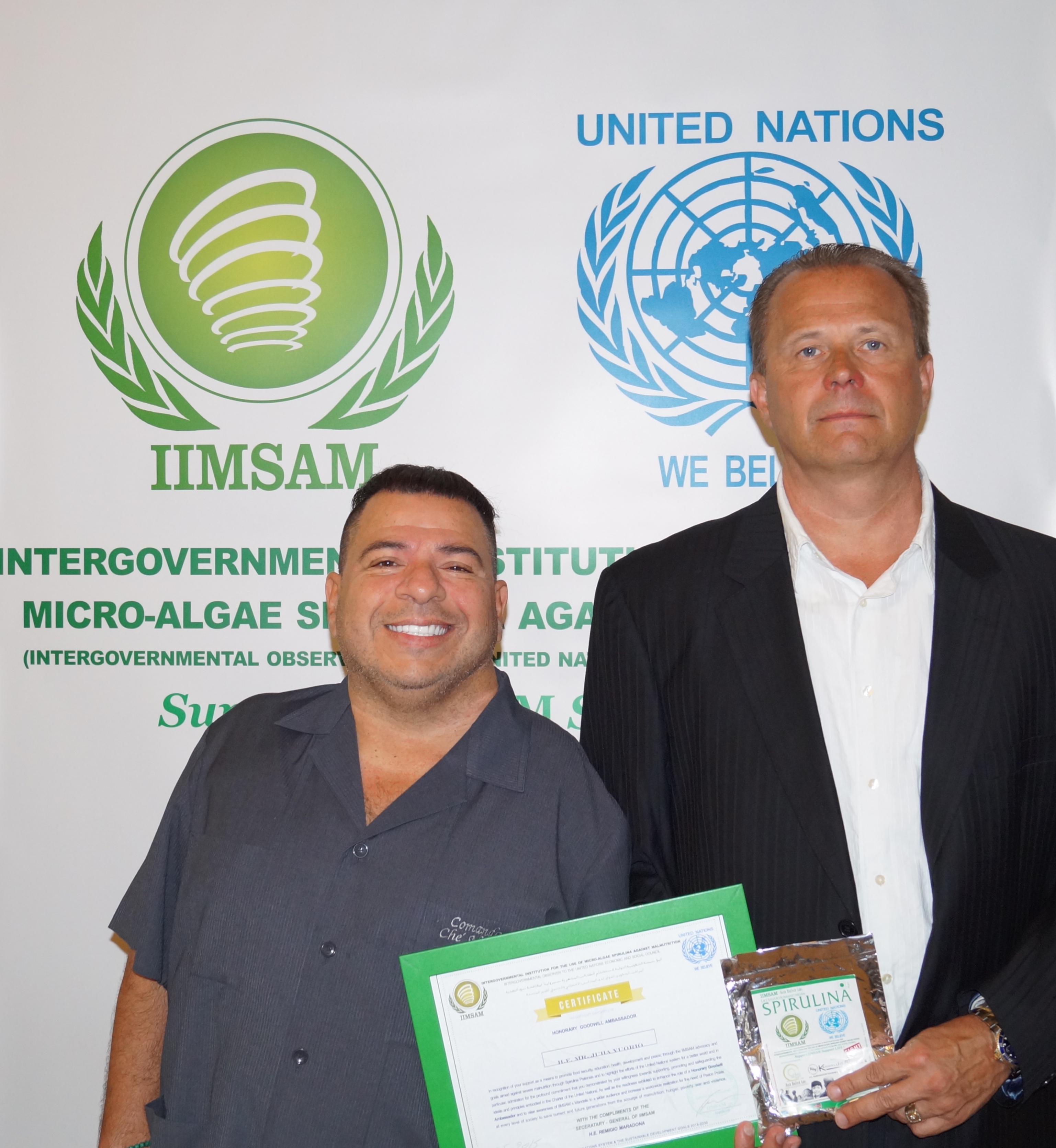 H.E. MR. JUHA VUORIO
IIMSAM'S Goodwill Ambassador in Finland: Iconic Basketball sports figure in finland.Brief-Bio: Founder of the Franchise Restaurant Chain "Captain Hook" from which a designated proceed from the restaurant is appropreated to the SH. Zayed IIMSAM Free Distribution of Spirulina Centre. Founded in 20009.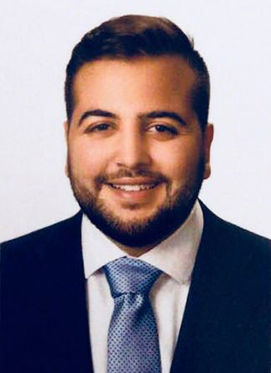 Mr. Mohammad A. Saleh Al Zaghal
Advisor, Hashemite Kingdom of Jordan
Bio Coming soon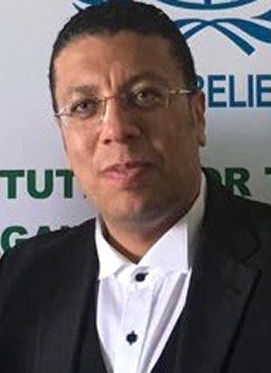 H.E. Farouk M. Abdelall
Hon. Ambassador Resident Representative in Egypt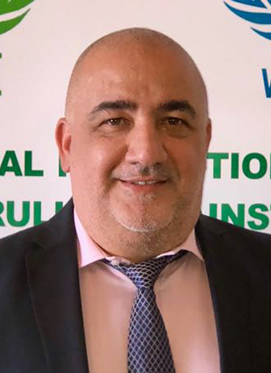 H.E. Mr. Enad Adulmasih Nahas
Ambassador At Large
Bio-coming soon
H.E. Mr. Mishel Al Tali
Hon. Ambassador (Russian Federation)
Bio-coming soon
 MR. MUHAMMAD TARIQ TAQI
Sr. Special-Adviser of the Secretary General Institutional Development of 
IIMSAM in Pakistan.
 H.E. Mr. Farej Omari.
Goodwill Ambassador and Media Adviser. Founder. "Gadara Initiative".
Mr. C. Tietze
Goodwill Ambassador and Media Adviser.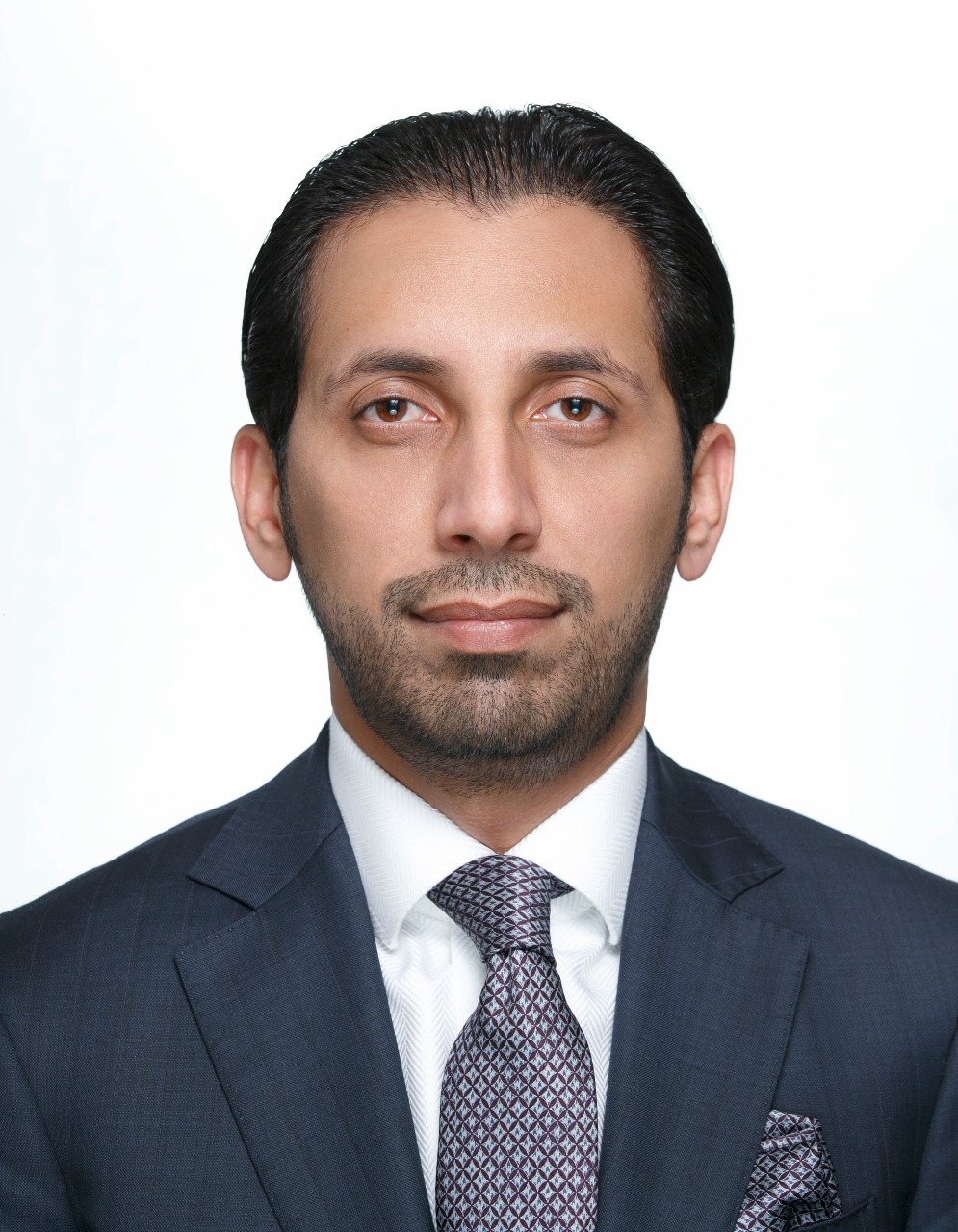 Mr. Usman Sikandar Khan
Hon. Amb. USG – for Humanitarian Affairs