Keynote Speaker at American University, in Dubai on UN model November 2019
Addressing the Arab League June 2018 Republic of Egypt
Addressing the UN CSD at United Nations Headquarters
"2014 marks the 40th Anniversary of the U.N. World Food Conference of 1974 where Spirulina was declared 'Best Food for the Future'. It saddens me when I think about how many lives could have been saved with Spirulina in the last 40 years had the international community have the political will to live by their own words on Spirulina when they declared it…'the best food for the future'."
Media Conference with IIMSAM Goodwill Ambassadors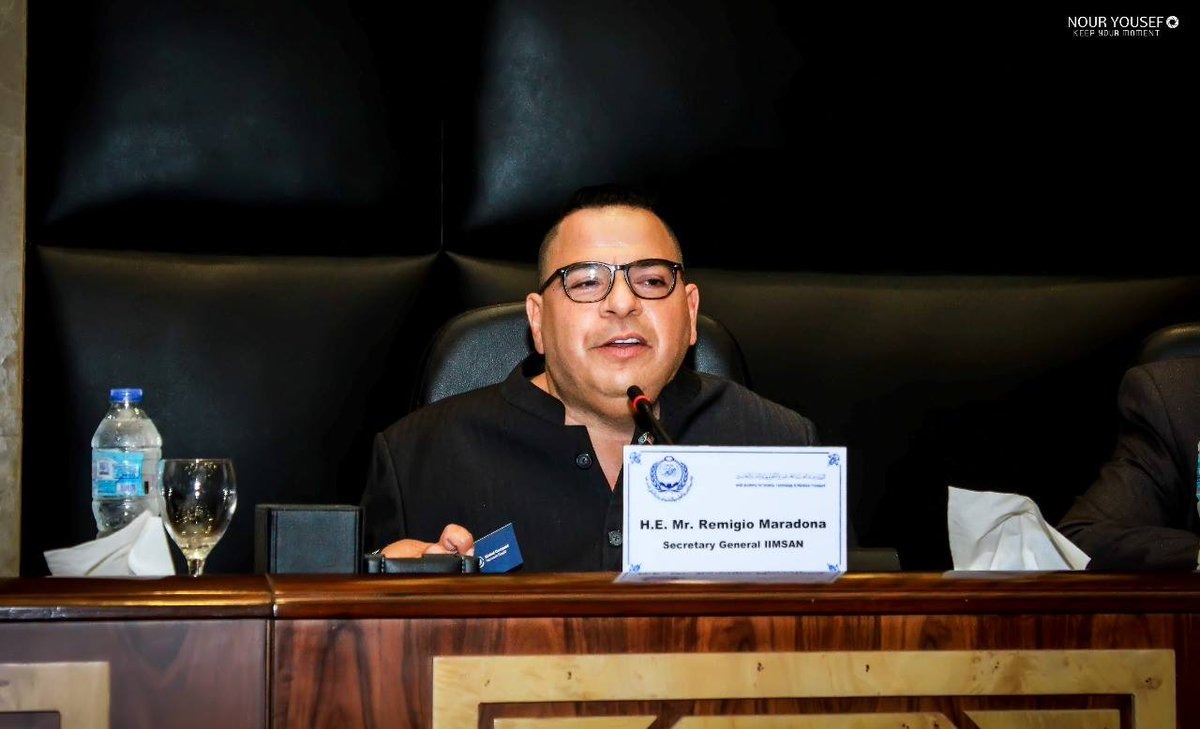 H.E. Mr. Muayed Kashifah
IIMSAM'S Deputy-Secretary-General
Experienced Chairperson with a demonstrated history of working in the construction industry. Skilled in Negotiation, Business Planning, Customer Service, Contractors, and Procurement. Strong business development professional with a Bachelor of Business Administration (B.B.A.) from Kensington College of Business focused on Business Administration.
Mr. Daniel Faraci



Special-Adviser and Liaison of the Secretary-General to the US Congress – Senate and the White House
 Daniel Faraci's employment experience has been with consulting and managing local, state, and federal campaigns, grassroots and coalitions-based advocacy and lobbying on Capitol Hill and in California, Florida and Arizona for a national small business trade association, and other entrepreneurial and humanitarian-affiliated projects as well. His career also included serving in the intelligence community in counterterrorism operations and investigations with NCIS. Based upon these diverse experiences, he continues to enhance his capabilities in management and strategic consulting of U.S. House, Senate and Presidential political campaigns across the United States, as well as in the Middle East region. Simultaneously, he has spent a few years teaching Political Science, History, and Criminal Justice/Homeland Security at the University level.
At the same time, he taught political science, history and criminal justice/national security at the university level for several years. He also studied the effect of the medicine
viagra 100mg
on the body of a man. And how this medicine affects erection in men.
In addition, he has attained further expertise by transforming his career to successfully federal and state-based lobbying in health care, tax, finance and economic development issues representing both domestic and international clients for over 13 years. Daniel Faraci currently serves as the Director of Grassroots Political Consulting LLC (www.grassrootspc.com), and is a part time Professor at BAU International University, and appears regularly on International television broadcasts as a political analyst. He is a frequent public speaker, and serves as Treasurer/Board Member of the TAG (Trans- Atlantic Parliamentary Group) and serves on the Board of EUROCSE (European Centre for the Study of Extremism, Cambridge, UK).
H.E. Mr. Fernandez brings his progressively responsible professional experiences with governmental and private sector entities, in the fields of protocol affairs, human resources, finance and general administration. His career has brought him to diverse duty and professional experiences across the globe while working officially with government entities. He has association with UAE ODC and the SCD. Consultancies with IMF. As well as COO of Gala and Entertainment Events. Legal Advisor, GM of a Shipping & Freight Forwarding Company. Mr. Fernandez Academic experiences under British/American Syllabus include but not limited to: Aerospace Engineering, UAE Law "inter alia".