01.IROMI LUMBINI 19yrs 02. S.D. AYESHA 20yrs 03. M.G. NUWAN 11yrs
04. ANJANA MALSHAN 5yrs 05. CHALITHA PRASAD11yrs 06. SAJANA GUNASEKARA 15yrs 07. THARUSHI KAWMADI 16 yrs
08. A.K.K. CHANDRARATHNA 22yrs 09. I.B. AWANTHI SANDALI 14 yrs
10. SASMITHA WIHARA 12 yrs 11. MADUWANTHA NAYANAJITH 16 yrs
12. H.M.S. NAVODYA KUMARI 9 yrs
SRI LANKAN SPECIAL-ASSISTANT OF THE SG MR. DILUM E. NAVARATANA AND THE SECRETARY-GENERAL REMIGIO MARADONA LAYS THE STEALTH GROUNDS WORKS FOR AN IIMSAM STRATEGIC PARTNERSHIP WITH VISION LANKA A PRIVATE EYE CLINIC FOR THE UNDER-PRIVILLAGE POPULATION AND OTHERS IN KANDY REPUBLIC OF SRI-LANKA BY SPONSORING DOZENS OF VICTIMS OF GLUCOMA INTER-ALIA A POLIO VICTIM. (See-below:)
Patient's Name; W.A. RATHNAYAKE. 49 year old polio victim. An emergency cataract operation sponsored by Mr. Dilum Sp. Asst to the SG and the SG R. Maradona was performed for his left eye by a specialist eye surgeon who inserted a special lens for him to see clearly which will allow him to perform at work.
Another patient sponsored by Sp-Asst Mr. Dilum and SG R.Maradona. She is 16 Years old her with cataract in one eye. Operation will be performed first week of July. (See pictures below pt being examined at clinic by eye technician and Clinic Proprietor Mr. Anurudha Sampath & others waiting.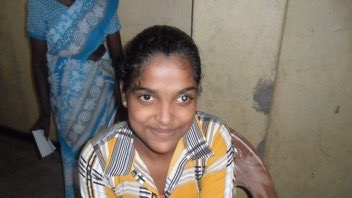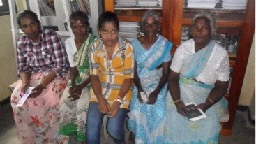 Comments from the Secretary-General:
Remigio Maradona:
"I commend my Special-Assistant Mr. Dilum for being a Good Samiratan and getting me personally involved in this sponsorship programme to help victims of Glucoma and  other eye illnesses in the city of Kandy, Republic of Sri Lanka. Mr. Dilum's birth place." These stealth humanitarian actions 2014/15 by Mr. Dilum have lead to an eventual "Modus Operandi" with the Vision Lanka Clinic owner Mr. Anurudha Sampath which will establish a Spirulina Nutritional Programme at the Clinic to help improve the health of the children and others Glucoma victims attending the clinic as well as expanding the sponsorship programme under IIMSAM."  " I further appeal to those suffering from apathy  in the comfort of their homes to do as Mr. Dilum has done "to do the right thing" as he put it; for it does not take much to help those in need…Mr. Dilum's actions are prove of this.".