IIMSAM's secretary-general Remigio Maradona lauds the most prolific exo-humanitarian ongoing activities of IIMSAM's H.E. Sheikh Dr Mohammed Saleh Al Dhaheri resident representative in KSA and chairman of Al Dhaheri group – during 2019 he sponsored 2 ceremonies dedicated to orphans in the medina – Saudi Arabia and were held under the patronage of HRH Prince Faisal bin Salman bin Abdelaziz al Saud, amir of medina showed in pictures below.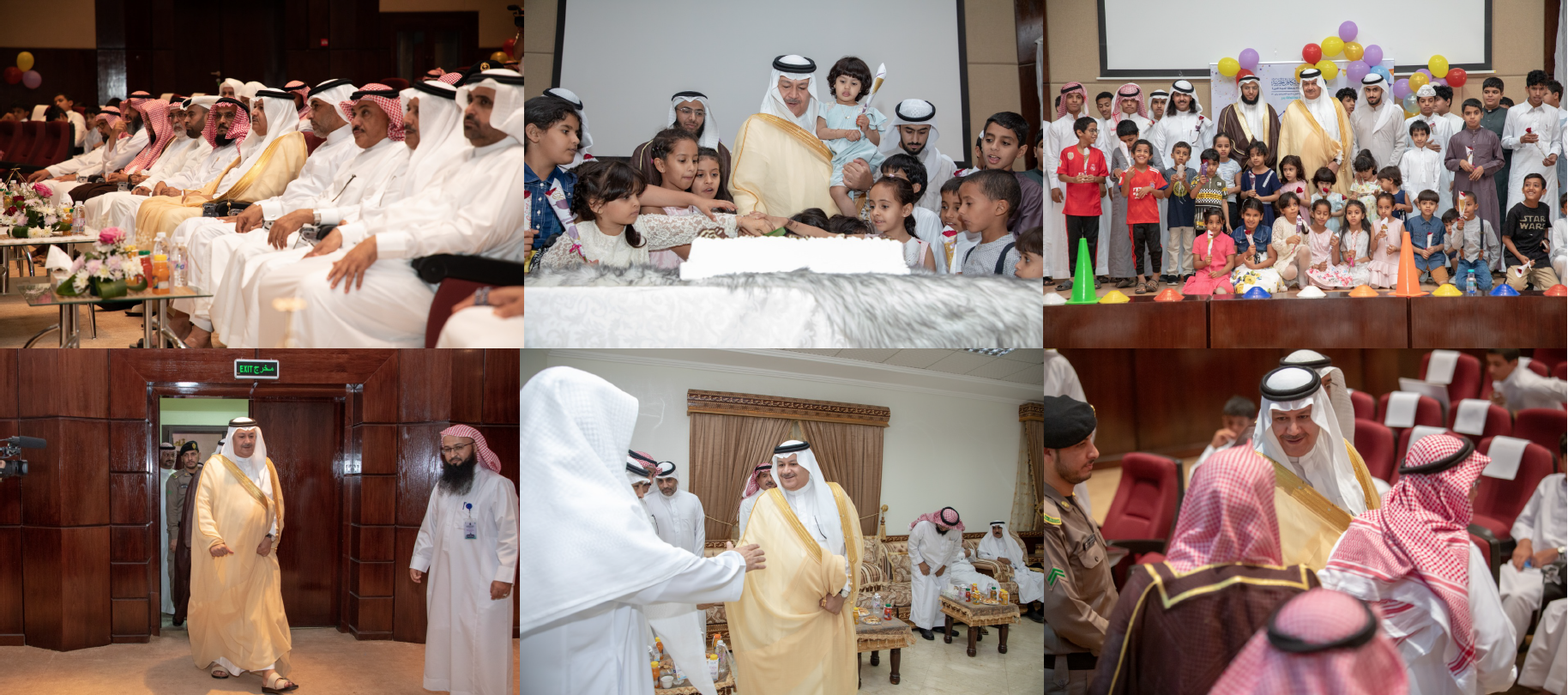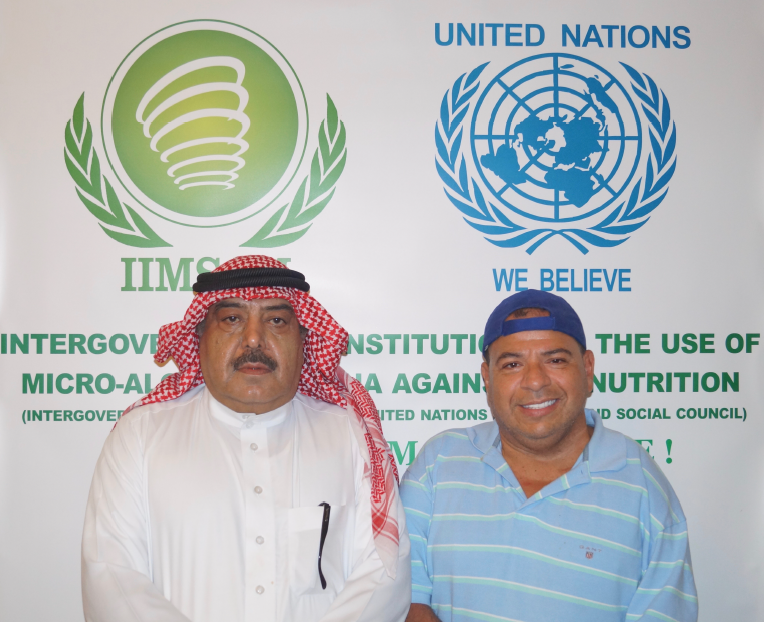 LEFT PICTURE: IIMSAM SECRETARY-GENERAL REMIGIO MARADONA AND SHEIKH DR. MOHAMMED SALEH AL DHAHERI MAKES ON GOING COMMENDABLE CONTRIBUTIONS IN FIGHTING AGAINST MALNUTRITION AND SUPPORTING ORPHANS .
IIMSAM'S Resident-Representative H.E. Sheikh Dr. Mohammed Saleh Al Dhaheri on going Exo–Humanitarian Activities in support of the IIMSAM Mandate not only in KSA but also in Jordan and Egypt. During 2019 he sponsored 2 ceremonies dedicated to orphans in Madina – Saudi Arabia and were held under the patronage of HRH Prince Faisal Bin Salman Bin Abdelaziz Al Saud, Amir of Medina. An amount of 100 thousands Saudi Riyals were paid by H.E. Al Dhaheri to the orphans in Jordan on monthly basis for salaries. His remarkable efforts have helped further organization's fight against malnutrition, not just in the Arab states, but globally as well. Sheikh Mohammed Saleh Al Dhaheri fully believes in the vision of Saudi Arabia 2030 and is confident that the great efforts of the wise leadership, led by King Salman and His Crown Prince Mohammed bin Salman, will push forward the development of wider horizons and look forward to participating in achieving these lofty goals. SYSTEM-GENERATED-IIMSAM-INT'L-E-NEWSLETTER-CIRCULAR-ONLINE-COMMUNITY#001553 PUBLISHED: 23 November 2019 (U.S.A.-Eastern-Standard-Time)
Apart from his on-going contribution towards organization's work, H.E. Sheikh Al Dhaheri has also been a commendable contributor to the humanitarian development initiatives across the nation. Coming from the Al Dhawaher tribe, and from a family of born-leaders, His Excellency has grown up with virtues of leadership, social and cultural contribution and love for the nation. His all-round contribution remains exceedingly important, and will continue to fuel organization's fight against malnutrition, as it remains committed to not only fighting hunger and poverty around the world, but also to encourage global development towards a better quality of life, overall in support of the UNSDGS 2030 Agenda. H.E. Dr. Sheik Al Dhaheri and his work embodies an extraordinaire humanitarian that supports the organization's agenda to save lives suffering from the number one killer in the world according to UNICEF acute-malnutrition.
Did You Know About the:
OUTSTANDING PAR EXCELLENCE SERVICE FOR HUMANITARIAN CAUSES IN PURVIEW OF THE IIMSAM MANDATE BY THE CHAIRMAN OF AL DHAHRY GROUP & RESIDENT REPRESENTATIVE OF IIMSAM IN THE KSA. H.E. AMBASSADOR SHEIKH DR. MOHAMMED SALEH AL DHAHRY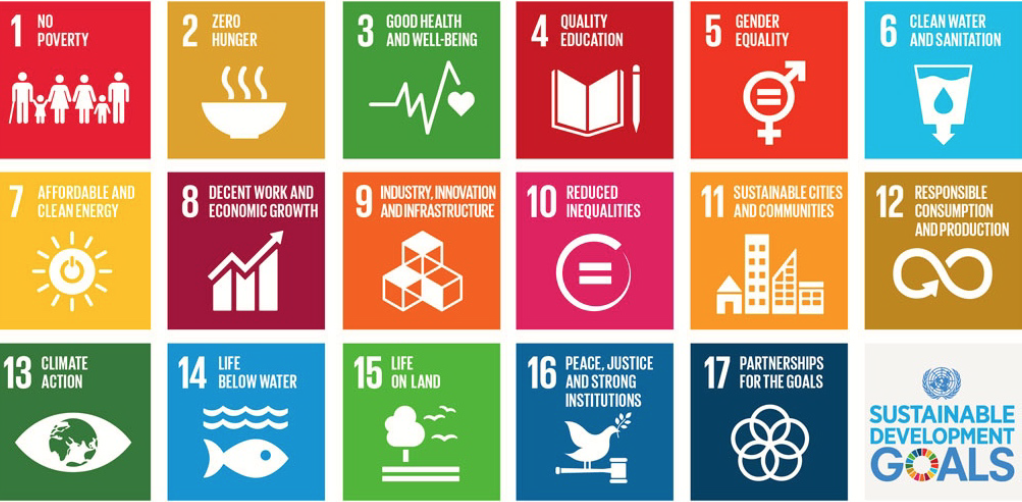 Al Dhahry Group is one of the leading businesses in Saudi Arabia and the Gulf region. Established in 1983 initially as a contracting branch, the Group has expanded its activities now to ten branches & companies : Zahabco Catering Services & Operations Branch; General Contractors Branch; Commercial Operations & Agencies Branch; General Military Supplies Branch; Zahabco Supermarkets, Restaurants, and Commercial Marketing Branch; Gulf Wagar Branch for Kitchen Equipment; Maintenance and Operations Branch; and Al Qaqaa Guarding and Security Services Branch, aviation operation and oil refining. In addition to other activities. The Group's success has been recognized by its selection among the Top GCC 100 Companies and Economic Entities according to The GCC's Economic Report 2000 and it reselected again as one of the top economical 100 companies for 2008 and 2012 year in Saudi Arabia in special reports of Eqtisadia financial newspaper. The Group has introduced the most up-to-date business mechanisms to facilitate even more efficient operations. Paving the way to the Al Dhahry Group's well-deserved reputation has been a very constructive policy of superb quality and transparency in all aspects of the Group's projects.